Posted On: February 23, 2023 by F & M Community Bank in: Community Matters, In the Community
Money Management Practices to Consider
"America Saves Week" is February 27 – March 3. This is a good time to review your habits when it comes to saving. Building a financial nest egg can help alleviate stress and provide financial resiliency during times of economic distress or uncertainty.
"Savings is an important component of creating financial wellness and stability" shares Kari Cousineau, Personal Banker with F & M Community...
Read More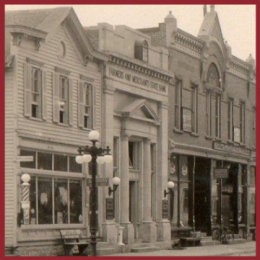 Posted On: July 16, 2021 by F & M Community Bank in: Community Matters, In the Community, Inside F & M
Celebrating 110 Years in the Community
1911 is the year it all began, and by "it" we mean F & M Community Bank. You calculated that correctly; 2021 marks 110 years that we've been in operation and we are very proud to celebrate this milestone!
In order to really understand just how much has happened and all the changes that have taken place in over a century's worth of time in business, let's take it back to the start with a...
Read More