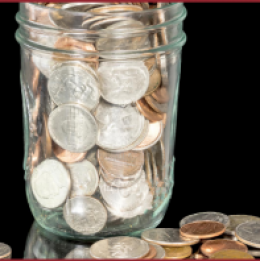 Posted On: August 14, 2020 by F & M Community Bank in: Community Matters
Communities Are Getting Short Changed
Pennies, Nickels, and Dimes – oh my. Coin currency producer, the United States Mint, has announced a coin shortage impacted by COVID-19.
"The impact of COVID-19 has resulted in the disruption of the supply channels of circulating coinage — the pennies, nickels, dimes, and quarters that the American people and businesses use in their day-to-day transactions." the U.S. Mint said in a July Press Release.
There is an adequate...
Read More