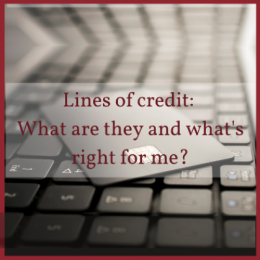 Posted On: December 28, 2021 by F & M Community Bank in: Community Matters
Lines of Credit - What are they and what's right for you?
You may have heard the term "line of credit" before. Chances are you're familiar with what this means, but did you know there are various types of credit lines? Knowing your options can help you decide what is best suited for your needs. Understanding lines of credit and how they affect your credit score is an important and responsible thing to research before applying for any new credit.

First...
Read More