Who We Are
Root River Agency Inc. (dba F & M Insurance Services) was established in 1958. We are an Independent Agency which means relationships have been developed with select teams of experts to provide you with options. Our offerings include insurance plans from several different companies and the ability to develop programs that work best for you and your situation. Our expert insurance Consultants, Cherrie Brink and Brenda Reicks have been in the insurance industry for a significant number of years.
We offer insurance for:
You (Life and Health Insurance)
Your Lifestyle (Home, Automobile, Cabin, Toys, etc.)
Your Business
Your Farm
Your Crops
Our primary office is in Preston, MN but we also service our associate locations in Chatfield, MN, and in Rochester, MN. We are Minnesota licensed.

Customer Comments

"Appreciate you looking around and saving us some money. You make the process a lot easier."

"I should have started working with you sooner."

"You've been such a help today."
Our Commitment to you. Our Pledge of Performance
Trusted Choice® agencies are insurance and financial services firms whose access to multiple companies and commitment to quality service enable us to offer our clients competitive pricing, a broad choice of products, and unparalleled advocacy.
As a Trusted Choice agency, we are dedicated to you and are committed to treating you as a person, not a policy. This commitment means we shall:
Work with you to identify the insurance and financial services that are right for you, your family, or your business, and use our access to multiple companies to deliver those products.
Guide you through the claims process for a prompt and fair resolution of your claim.
Help you solve problems related to your coverage or account.
Explain the coverages and options available to you through our agency, at your request.
Return your phone calls and e-mails promptly (usually within one business day) and respond to your requests in a timely manner.
Provide 24/7 services for our customers, offering any or all of the following: emergency phone numbers, Internet account access, e-mail, and call center services.
Use our experience and multiple company relationships to customize your coverage as needed.
Commit our staff to continue their education so they may be more knowledgeable in serving you.
Treat you with respect and courtesy.
Conduct our business in an ethical manner.
We pledge this to you, our clients, and ask that you let us know if we fail to meet our commitment, so we may take corrective action.
Products offered are not FDIC Insured. Products offered are not obligations of F & M Community Bank, N.A. Licensed to conduct business in MN. F & M Insurance Services is independently owned and operated.
Contact F & M Insurance Services, Inc.
If you'd like to discuss switching to F & M Insurance Services, Inc. to see how we can improve your coverage, fill out the form below to receive a no-obligation quote.
Contact Us At
100 St. Anthony Street North
PO Box 467
Preston, MN 55965
We can also be reached via phone at 507-765-3387.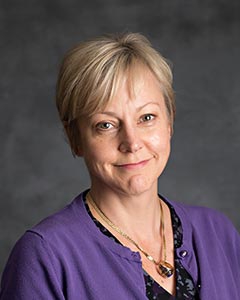 Cherrie Brink
Agency Manager
Insurance Consultant
Commercial | Health | Crop | Life Specialist
Location: Preston, MN Office
Phone: (507) 765-6005
ID #20017463
CherrieB@FMcommunity.com
---
Brenda Reicks
Insurance Consultant
Personal Lines Specialist
Location: Preston, MN Office
Phone: (507) 765-6004
BrendaR@FMcommunity.com
---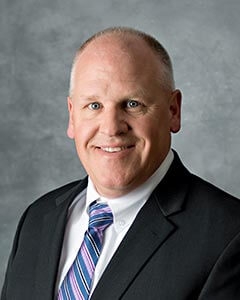 Daniel Root
VP | Chatfield Branch Manager
Crop Protection Analyst
Location: Chatfield, MN Office
Phone: (507) 867-1605
DanR@FMcommunity.com