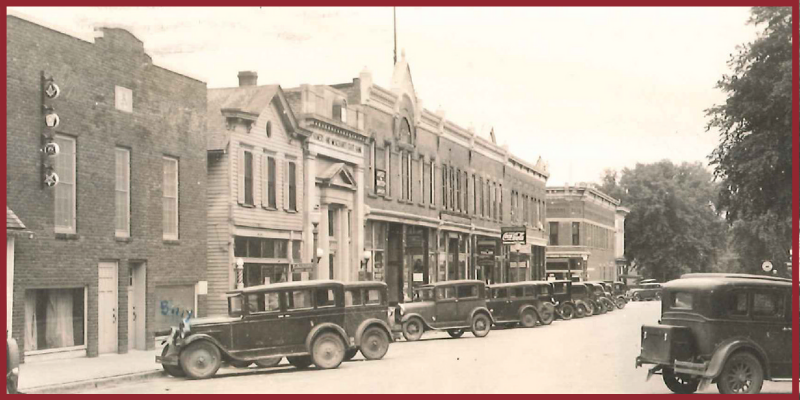 Celebrating 110 Years in the Community
1911 is the year it all began, and by "it" we mean F & M Community Bank. You calculated that correctly; 2021 marks 110 years that we've been in operation and we are very proud to celebrate this milestone!
In order to really understand just how much has happened and all the changes that have taken place in over a century's worth of time in business, let's take it back to the start with a short history lesson.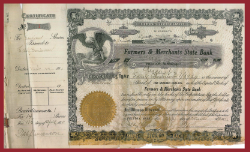 F & M Community Bank began as Farmers and Merchants State Bank of Preston, in Preston, Minnesota in 1911 with Tollef Sanderson as President. Following Mr. Sanderson was Wilson "Wils" A. Garratt. Wils held the president and CEO position until 1968, and one that earned him a plaque in honor of his 50 years of service in the banking industry during the 82nd annual convention of the Minnesota Bankers Association.
To rewind a bit, in the mid-1950s, A.L. (Al) and Evelyn Christianson move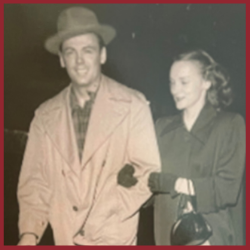 d to Preston after purchasing the local insurance agency, the Root River Insurance Agency; Al quickly became a local business leader and was approached by the bank's president with a job offer. He eventually became the bank president & CEO in 1968 following Wils' retirement. Subsequently, the Root River Insurance Agency became the controlling shareholder of the bank, and one of the first bank holding companies in the Ninth Federal Reserve District.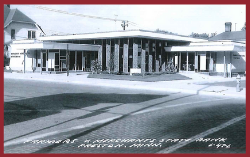 In 1991, Al's son, Daniel (Dan) M. Christianson, became Chairman, President & CEO of F & M Community Bank. Mirroring his father's temperament, Dan led the bank with care, valuing a family-oriented culture with an emphasis on community involvement. "Taking care of the employees of the bank, its customers and the community were of the utmost importance to my father, and they are also extremely important to me," says Dan.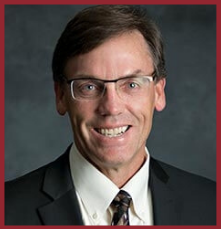 Dan continues to lead the bank today and he reflects on why it has been so resilient throughout the last century: "...what's been most important is that we've been able to grow the bank which has created opportunities for our staff, for our customers, and for the communities we serve. And having been able to do that in a profitable manner has allowed us to give back to the communities to the tune of over $100,000 a year for many years," he affirms.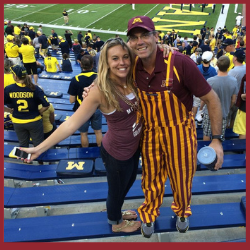 In 2015, Dan's daughter, Alyssa, also joined the business, becoming the third generation of community bankers in the Christianson family. She serves as F & M Community Bank's Compliance Officer and Internal Auditor.
A lot has happened in the last 110 years; things have evolved, processes have improved with technology advancement, and every facet of F & M Community Bank has worked hard to provide expert financial care for our members. For this anniversary celebration, longtime employees shared some of their first memories with F & M Community Bank.
Technology Officer, Matt Quanrud, reflects fondly on memories from his early days on the job, "When I started at F & M Community Bank, IBM had just released its first personal computer within the last year! At that time we had manual ledger and loan cards, we sorted our checks manually and counted and stuffed them in statements to be mailed. We purchased computer terminals for tellers and office staff in 1984, and data backups were created on large tape reels that were stored off-site daily. Needless to say, technology has changed dramatically since those days!"
One piece of office hardware that Matt still uses?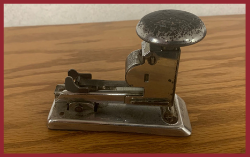 A stapler, inscribed with the year 1935, that's been with him since 1982. "It is the oldest stapler in the bank and the best stapler hands down! It never jams. I do believe in the saying 'They just don't make things like they used to,'" he says with a smile.
Preston's COO, Chuck Aug, remembers back to his first days on the job fondly, "Ronald Reagan was not only still alive, but he was just sworn in as President! As an economics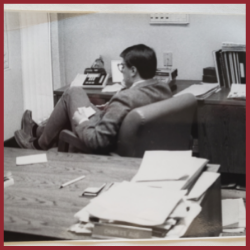 graduate, I thought working at the bank would be a great place to make a career transition." Chuck recalls being handed a box of uncollected, charged-off loans on his first day and working to get them collected. "No office, just a spot at the counter. And happy to be there. That's how it all started for me more than 39 years ago."
Scott Rustad, Registered Representative for Investment Services, recalls his hope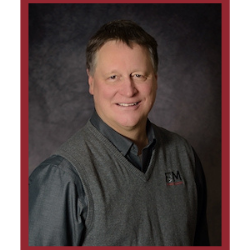 of working for F & M Community Bank nearly two decades ago. "I remember interviewing on a Saturday morning and thinking I would surely like the opportunity to work here, but that it was highly doubtful they would hire me." Fortunately for us, he was wrong. His Business Marketing degree and 15 years in the financial services field made him a perfect fit. "I look back and realize how fortunate I was that Dan [Christianson] and Wayne [Dreier] offered me a position! I've had the chance to work with great people at F & M through the years."
Cherrie Brink, Agency Manager, and Insurance Consultant has been in the insurance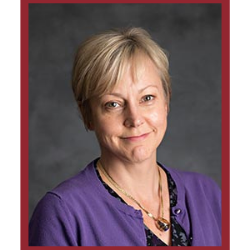 industry since 1985 and joined F & M in 2005. "When I started, we used black pens on paper applications that were sent via US Post for processing. I was privileged to work in one of the few offices that had a PC with two floppy disc drives – no more lugging around binders of rates," reflects Cherrie. "It has enriched my life to find a vocation with a community-minded employer like F & M Insurance Services."
In 1994, F & M's Summit Club was launched; this group is an added benefit for customers who want to enjoy social gatherings, travel, financial seminars, and exclusive ben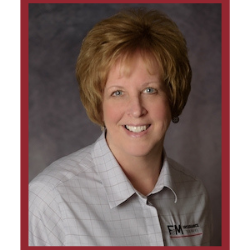 efits. "The Summit Club kicked off in September of 1994 with a dinner for 150 charter members at Christ Lutheran Church in Preston," recalls Brenda Reicks, Summit Club Director. "From then on we've had so many fun experiences including day trips to the Minnesota Zoo, Mystic Lake Casino, as well as extended trips to Alaska, Europe, Hawaii, and Ireland, just to name a few." In 2015 Brenda Reicks and Allison Whalen became the Summit Club directors and remain the directors today.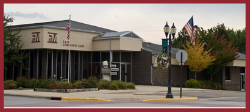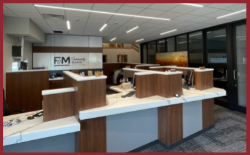 F & M Co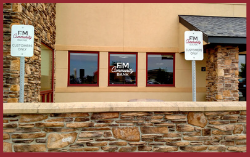 mmunity Bank expanded outside of Preston beginning in 2000. Thanks to community support and trust, a Chatfield, MN branch was opened. That growth continued in 2015 when a Rochester, MN branch was opened to much excitement. "Chatfield is celebrating 20 years of service, and Rochester is celebrating 5 years," remarks Kari Cousineau, Personal Banker in the Chatfield office. "Be on the lookout for events and announcements regarding celebrations on our Facebook and Instagram pages as well as on our website FMcommunity.com."
Jim Oeltjenbruns, Senior Lending Officer and Rochester Market SVP, opened the Rochester location and thinks back to the circumstances that brought him to the momentous occasion, "I met a guy named Chuck Aug [Bank President & COO] during the MBA's Minnesota School of Banking classes in 1990 and 1991."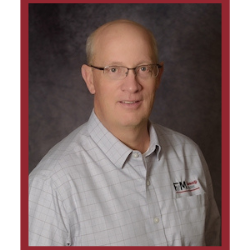 The two stayed in contact throughout the years, helping each other with questions that came up at their separate organizations. The two realized quickly that their banks' philosophies and lending practices were very similar, so it was easy to work together and help each other out. "Fast forward 25 years later, when Chuck and Dan came calling with an opportunity to start an F & M branch in Rochester. I didn't have to consider the offer very long. I was pretty confident that F & M and the people there would be a great place to work and I wasn't wrong!"
Through all the many challenges and opportunities, ups and downs, name changes, brand updates, and technology improvements, one thing has always remained true: we couldn't do what we do without YOU! Thank you for being part of our story. We look forward to serving you with personalized care for the next 110 years and beyond!
If you found this "Celebrating 110 Years in the Community" news story interesting, or if you know someone who would also enjoy it, please share this article. Thank you!