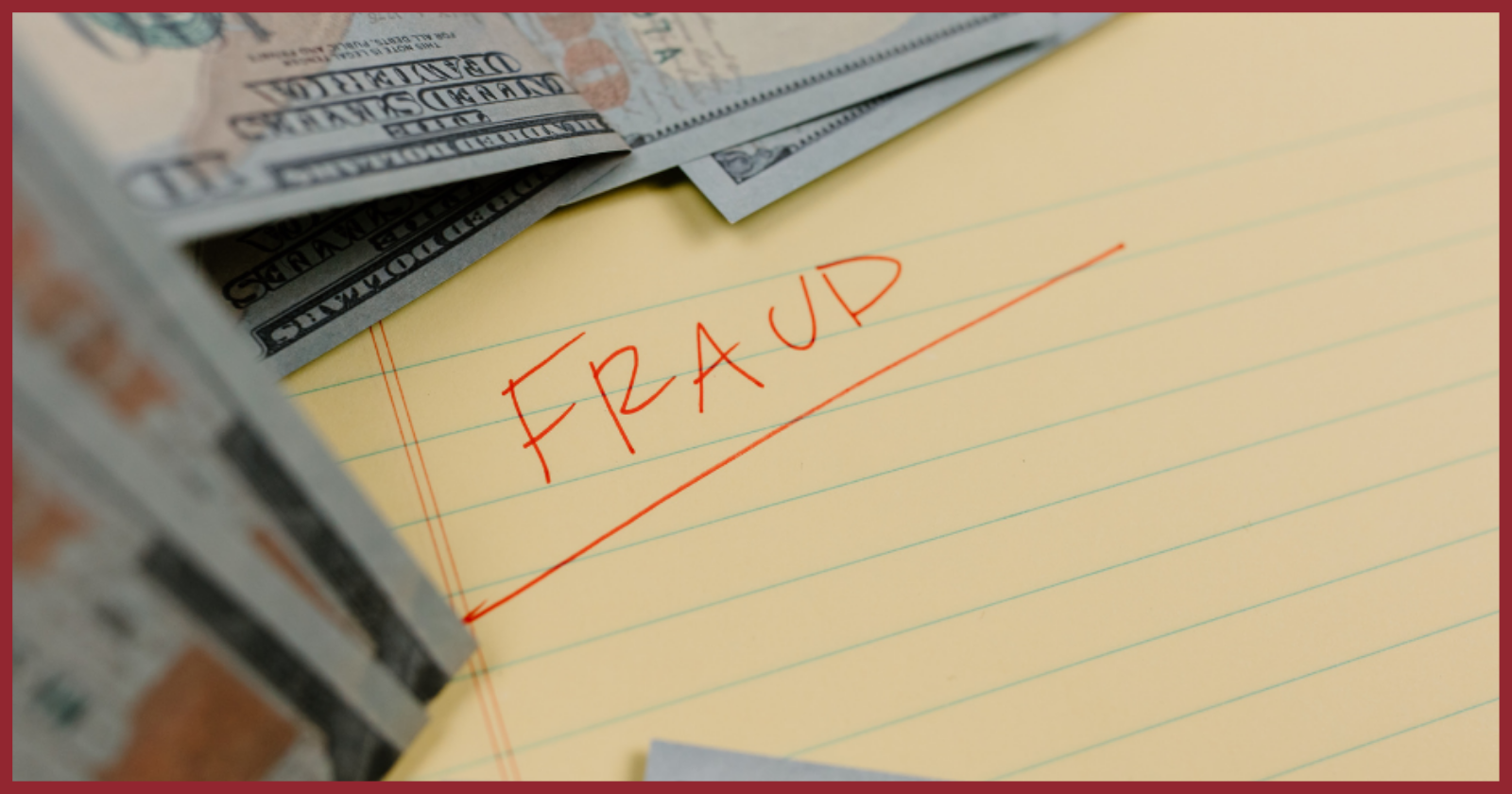 Protecting Yourself From Scams & Fraud
It's no secret that our world is becoming more connected and technologically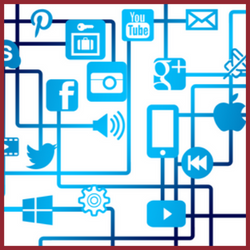 advanced than ever, and while there are many benefits to this, it also means that there are more ways to be scammed and defrauded online. Fortunately, there is continuous research and advancement in cybersecurity to help protect yourself and your assets. Read on to learn about how to best protect yourself from scammers and what you can do if you think you've been the victim of a scam.

CYBERSECURITY: What is it and why is it important?

Cybersecurity refers to "the act of protecting online networks, devices, and data from unauthorized access or criminal use and the practice of ensuring confidentiality, integrity, and availability of information," as defined by the Cybersecurity and Infrastructure Security Agency, a division of Homeland Security. Essentially, it's the act of safeguarding your proprietary information online and ensuring it doesn't get into the wrong hands.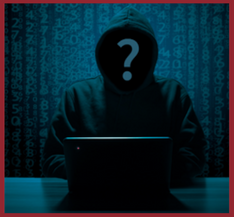 Why is this important? "When your information, such as your social security number, or your credit card number, falls into the hands of a scammer, your identity is at risk, and this poses a threat to your credit and your finances," says F & M Community Bank's senior banking expert, Allison Whalen.

WHAT INFORMATION DO SCAMMERS TARGET AND HOW?

Knowledge is power and making sure you know what personal information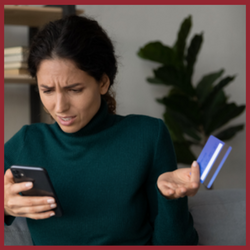 scammers want to find is the first step to protecting yourself. There are many personal details that criminals may use to take advantage of you, but some of the most common are:
● Social security numbers
● Credit card numbers
● Driver's License Numbers
● Card PINs
● Website login information

Scammers use constantly evolving tactics to try and retrieve your information. It's important to be mindful of emails, websites, and text messages that are asking for overly personal or private details, that ask you to click a link or download something, or that just don't seem quite right. Some ways scammers try to steal your information include: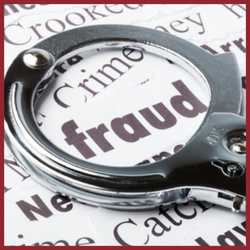 ● Phishing: Phishing is one of the most common online scams and is typically done via email. You may receive an email from someone that looks legitimate and real that asks you for personal details like banking information or asks you to click a link that will allow the scammer to access your computer and private data. These scams are often successful because the email may come from someone you know who has had their email hacked, or the email address may mimic a person or business you know and trust. Phishing scams change constantly, so it's important to be vigilant about who is emailing you and what is being asked of you and to consider if this seems normal and appropriate based on the contact.
● Account Errors: Scammers may try and emulate your various service providers, such as your email company, your bank, or internet provider, to tell you there's an issue that they need your account information to rectify. Make sure to verify with the company using an established phone number or email account to ensure the inquiry is valid if you feel something is amiss. For reference, as your bank, we'll never contact you and ask for personally identifiable account numbers or information.
● Disaster Relief Scams: When there is a disaster or tragedy, scammers abound. Be careful if you choose to donate relief money by checking the validity of the organization you're donating to (Charity Navigator is a reputable source for verification) so you can feel confident your money, credit card number, and other personal details aren't falling into the hands of the wrong people.
● COVID-19 Scams: Much like disaster relief scams, criminals have flocked to take advantage of the pandemic to retrieve your information. Find a detailed report about COVID-19 scams here.

HOW CAN I PROTECT MYSELF?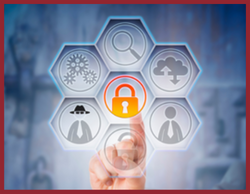 The good news is that by reading this news story, you're already making progress in protecting yourself; knowing what to look out for is the first step. Making sure you vet the sources you're interacting with online is important, too; know who you're buying from and selling to, double-check suspicious emails, and trust your gut.

The best way to be proactive about your identity and personal security is to take advantage of F & M Community Bank's ID TheftSmart program. This program offers you the security of around-the-clock detection services, the comfort of knowing a plan is in place should something ever occur, and swift resolution of issues and absolution of your name related to any fraudulent activity. We also offer further consultation on best practices to keep you safe through ID TheftSmart.

"Our ID TheftSmart program is an excellent way to ensure your identity and personal information is safeguarded," says Allison Whalen, F & M's expert senior banker. "You can have peace of mind knowing that your identity and finances are being watched 24/7, and there's a plan in place should something happen. Resolving issues of fraud and identity theft is extremely time-consuming, and it's best left to experts, like our ID TheftSmart investigators."

F & M Community Bank member, Tammy, remarks on how helpful ID TheftSmart was when she found out her identity may have been compromised, "I was dreading the call to ID TheftSmart, but it was the easiest call ever. They took my account information and in a matter of minutes, they said that my credit report would be flagged for a year. At the end of the call I mentioned that now I had to call the credit bureaus and report this, but ID Theft Smart took care of it for me! I hung up very satisfied and assured all would be okay."

Another F & M Community Bank member, Allison, shares her experience. "I recently got a notification that my personal information had been bought and sold on the Dark Web. I immediately got out my ID TheftSmart information and called them. The gentleman on the phone was extremely helpful, asked me a few questions and then put me on a brief hold while he contacted the credit bureaus to put a Fraud Alert on my credit report. It was all resolved in a matter of minutes and all I had to do was make one phone call to a real person who solved my problem efficiently. Enrolling in this program is a no-brainer!"

WHAT CAN I DO IF I'VE BEEN A VICTIM OF FRAUD?

The best thing to d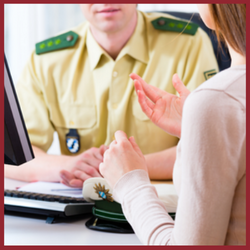 o if you suspect your identity has been compromised is to contact The Federal Trade Commission online or by phone at 1-877-438-4338. They will capture the details of your information and work to find a resolution.

If you've been scammed online, report the fraudulent activity to your local or federal FDIC. Local law enforcement may be helpful in providing assistance as well.

If you think your F & M Community Bank account information has been compromised, please be sure to contact us so we can assist you. You can always reach us online or via phone toll-free at (800) 950-4745.

If you found this "Protecting Yourself From Scams & Fraud" news story interesting, or if you know someone who would also enjoy it, please share this article. Thank you!