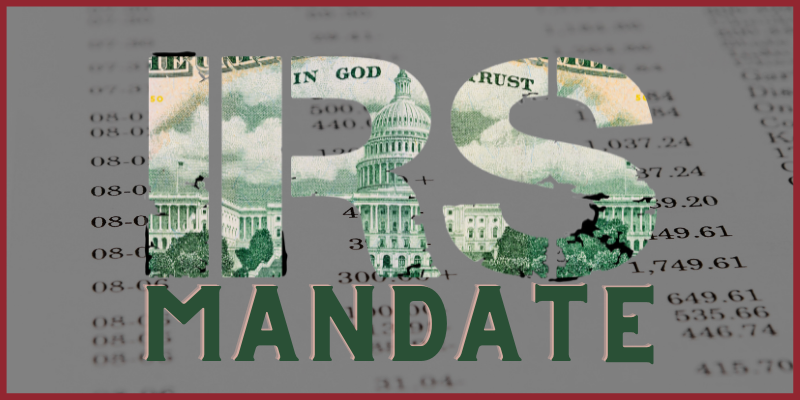 IRS $600 Bank Mandate
As your community bank, it's not often we share news from or take a public stance on, issues taking shape in places well beyond our city's limits. However, we feel strongly that as our customer, you should be informed about a concerning new proposal by policymakers in Washington.
This new proposal is calling for the IRS to track the deposits and withdrawals of all bank accounts with balances of $600 or more. This would affect all business and personal accounts, including bank, loan, and investment accounts. "If this proposal is passed, we will be obligated to share your account's activity with the IRS, with or wi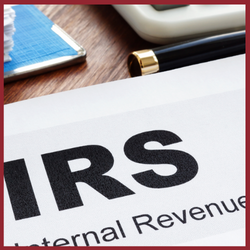 thout your consent," explains F & M Community Bank CEO Dan Christianson. "Community banks, including F & M, already perform extensive data reporting to the IRS. Increasing the required reporting diverts extensive time and finances away from our main priority: offering you a personalized banking experience that makes banking easy."
According to an Independent Community Bankers of America poll conducted by Morning Consult, 67% of voters oppose the IRS collecting bank account deposit and withdrawal information, with more than half (53%) strongly opposed. Opposition to this policy is bipartisan, with 51% of Democrats, 74% of Independents, and 79% of Republicans opposed.
F & M Community Bank's CEO goes on to say, "We feel this is an intrusion of our customers' privacy and we fear that overwhelming the IRS with so much confidential data opens up a chance for their information to be leaked or stolen." Unfortunately, as Dan warns, this has happened in the past.
There is a way for you to make your voice heard before this policy is enacted, and it's very simple. Visit banklocally.org/privacy and learn more about this impending proposal. If you feel inclined, there is a simple form provided there that will hel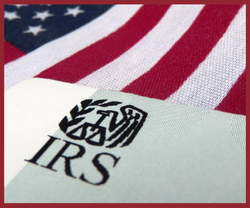 p you submit pre-written letters to your congress members. As your bank, we have already submitted letters to Congress opposing this proposal. We hope you will take some time to learn more about this issue and join us in taking action to stop this invasion of your privacy.
If you have any questions, please reach out to us here. It's been true for over 110 years and it remains true today: we are committed to ensuring you have the information you need to make wise financial decisions.
​​If you found this "IRS $600 Bank Mandate" news story interesting, or if you know someone who would also enjoy it, please share this article. Thank you!