ID TheftSmart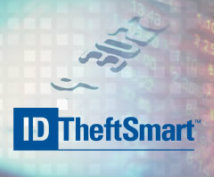 Identity theft is an ever-evolving target. Be one step ahead of perpetrators with a versatile solution that covers your identity from all angles. Your ID TheftSmart coverage is focused on three main areas: proactive guidance and protection, around-the-clock detection monitoring, then exhaustive restoration action should you ever fall victim.
Unlike most other ID theft vendors, we simply do more. Our highly trained investigators do the bulk of the work for you. We're not just counseling alongside you; we're acting as an advocate on your behalf. Your identity should be yours alone. Keep it that way by signing up today.
Summary

Achieve greater peace of mind knowing there is an advocate constantly working on behalf of your identity
Three-staged defense system of coverage:
Protection - Consultation on best practices to keep you safe
Detection – Around-the-clock analysis of ID touchpoints, plus implementation of a proactive plan should anything ever occur
Restoration – Swift action taken to resolve issues and absolve your name of any fraudulent activity upon occurrence
Includes coverage of both credit and non-credit components
Affordable solution for keeping your identity safe




Learn More

Discover more about ID TheftSmart and all the ways that it can serve to protect you. View the following brochures to learn more.




Sign up for ID TheftSmart or contact us for more information. Existing ID TheftSmart members can login online to access their account.