Operating Lines of Credit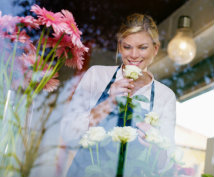 In business it's not a matter of if, it's a matter of when expenses will come up. Meet those needs head on, again and again with an Operating Line of Credit from F & M Community Bank. Once established, your credit line can be withdrawn at any time without reapplying for a separate installation.
Stay on top of inventory, capitalize on trade discounts, and have working capital to spare. Easily unlock funds as needed as your principal is paid off. Give yourself more financial flexibility; an Operating Line of Credit can help.
Summary

Competitive rates for a wide range of seasonal or ongoing business needs:
Inventory
Account receivable
Capitalize on trade discounts
Working capital
Ongoing updates
And more
Greater financial flexibility for day-to-day operations
Customized repayment, designed around your business's unique needs
Funds available as needed; no need to reapply for a separate installation
Revolving credit – as principal is repaid, more becomes available
Only pay interest on the part that's used
Local Southeastern Minnesota decision-making and processing for quick approvals
Detailed service from start to finish
Knowledgeable staff available to answer any questions you might have