Student Savings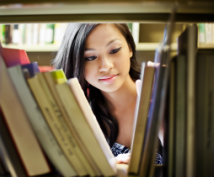 Be a student in the classroom and in life with F & M's Student Savings account. Available to students 18 and under, this account starts students on the right foot by developing strong saving habits early on. There's no monthly service fee or minimum balance requirements, and students work toward their goals with competitive interest.
Student Savings helps solidify the principles of finance thanks to free money management tools like online banking and eStatements. All the while, these budding financial gurus gain something even more valuable: a strong foundation for the future.
Summary

Available to youth 18 and under*
Establishes strong savings habits at an early age
No monthly service fee
No minimum balance requirements
12 free withdrawals per quarter; $1 fee per withdrawal in excess thereafter
Set up direct deposit for any easy way to build savings
Free online banking
Free eStatements
No minimum deposit to open

*A parent or legal guardian must jointly be on the account until the minor account older reaches the age of 18.