Certificates of Deposit (CDs)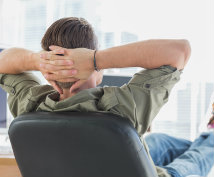 All business have goals...some short and some long-term. Align your specific goals with a savings option that can make the most of them. We offer a wide range of terms from 3 months to 5 years — each with fixed interest rates for guaranteed payouts.
Benefit from interest above standards savings, plus even higher rates when you select a longer term. Plan accordingly with a savings option that can deliver on your expectations. Choose the term that works best for your goals today.
Summary

Make the most of business goals
Fixed interest rates add guarantee
Interest above standard savings
Rates increase by selecting longer terms
Interest accrues daily and is compounded or paid quarterly
The length of the term is decided by you; between 3 months and 5 years
No setup or maintenance fees
Early withdrawal is subject to penalty
Renews automatically upon maturity*
FDIC insured
$1,000 minimum deposit to open

*There is a 10-day grace period for reinvestment renewal options.

CDARS

FDIC insurance doesn't have to stop at $250,000. CDARS offer full FDIC insurance on multi-million dollar CDs. Plus, we handle the management of your company's CDs on our end. That way, you gain better rates and peace of mind without inheriting the workload to match.

Interest above standard savings, which may compare favorably with other investment alternatives
Rates are comparable to F & M CD rates
Greater security; multi-million dollar FDIC insurance coverage
Convenience; everything is managed internally by F & M Community Bank:
One interest rate
One regular statement
One year-end tax form
Flexible maturity periods available
Helps support lending opportunities within your local community
Full FDIC coverage on amounts up to $50 million

Learn More

For additional information, view the CDARS website.

Earnings Calculator